Craig and Heather's Website

---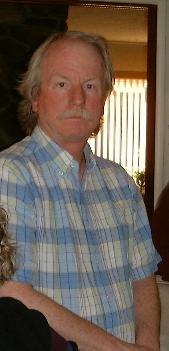 Welcome to Craig and Heather's website. These pages are about us and the things we enjoy. Heather and I are makers of things. Some people like to travel extensively, some people like to shop, others like to go bowling. Heather and I mostly like to make things; we are driven to make things. We cannot not make things as you will see if you look around. I guess you'll get the picture.
We have many interests, a few of which are detailed in these pages. We have interests in common and then we have individual interests as well. Things of common interest are found off of this home page. Follow the provided links to investigate our individual interests or just click on our pictures if you are so inspired.
Think of this website as an electronic scrap book illustrated with some of the pictures we have taken over the years. It has been fun to put together now that I (Craig) have some time on my hands. This web stuff is not half bad though I'm glad I didn't have to design web pages for a living..
We hope you enjoy your visit here and if you would like to contact us about anything you see on our website please send email to: calhjh@gmail.com. You should check back periodically because I will be augmenting this website over time.


Check out The Bro's Ukulele Band's End of Summer 2020 concert here.
Our Interests
Beer

Yes Heather and I like to make and drink beer. Check out our beer page.

Hiking/Camping
We have done a lot of hiking and camping since moving to Colorado.

Houses/Homes
We have enjoyed living in and around Colorado Springs for 40 some years. Here are some pictures of the various homes we have lived in.
Our Greenhouse

We finally added a greenhouse to our garden. Check it out.

Kayaking

Summer in Colorado is a great time to get our boat out. Here are some pictures of some of our boating adventures.

Rialta 1 RV

Our first Winnebago Rialta - 2003 - Which we sold in 2012

Rialta 2 RV

Our second Winnebago Rialta - 2005 - Which we bought in 2015

Skiing/Snowshoeing

Here are some of our winter exploits.

Vacations

Check out some of the vacations Heather and I have taken. NOTE: these pages are under construction so check back often.

Gold Member

Check out

Gold Member

as Heather likes to call it
Craig's Pages

Here are Craig's pages of interest..

Heather's Pages

Here are Heather's pages of interest.

This web site is currently hosted by WebHostingHub.com. Previously it was hosted on
Webster
, a home made server running in our home. As hard as it tried, Webster couldn't keep up with all of the music files I was trying to serve so it has been retired.


Page layout was done
Kompozer
(WYSIWYG HTML editors) which is free. All of the pages were verified using
Firefox
(a great free browser) so I don't know how they will look with Internet Explorer since I never use it. For the most part we used only free, publicly available, software tools to build this website. This is the first website I have ever done so it is not the slickest one you will ever see, but it works.

---
---